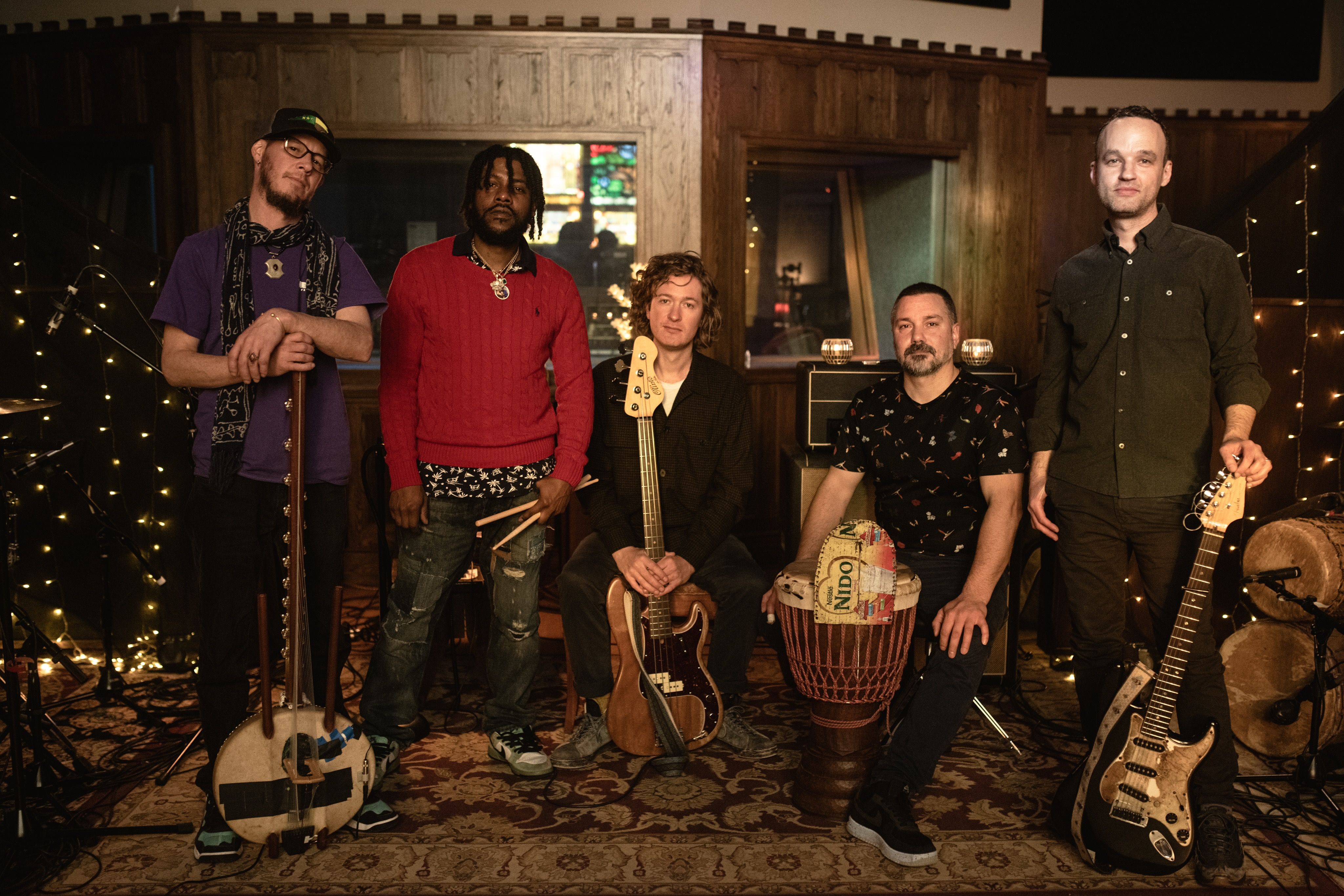 Toubab Krewe 
TK is a vibrant instrumental powerhouse that creates a sonic Pangaea with African traditions, jam sensibilities and  international folk strains. The music recognizes no borders in a march towards a muscular, original, globally switched-on sound.  They've toured extensively, with appearances at major U.S. festivals like Bonnaroo, High Sierra, Rothbury and Wakarusa, and abroad at such legendary gatherings as the Festival In The Desert in Essakane, Mali. Collaborations with luminaries like Last Poets' Umar Bin Hassan and Uncle Earl's Rayna Gellert earned the respect of a broad musical community. TK carries echoes of African greats like Ali Farka Toure, Orchestra Baobab and Salif Keita, picked up during travels in Guinea, Ivory Coast and Mali. What differentiates TK from other Statesiders inspired by African music is how they innovate  instead of simply recreating tradition. Toubab Krewe carves out a new trail honoring the African originators they admire by making something alive and contemporary. toubabkrewe.com
Raquy Danziger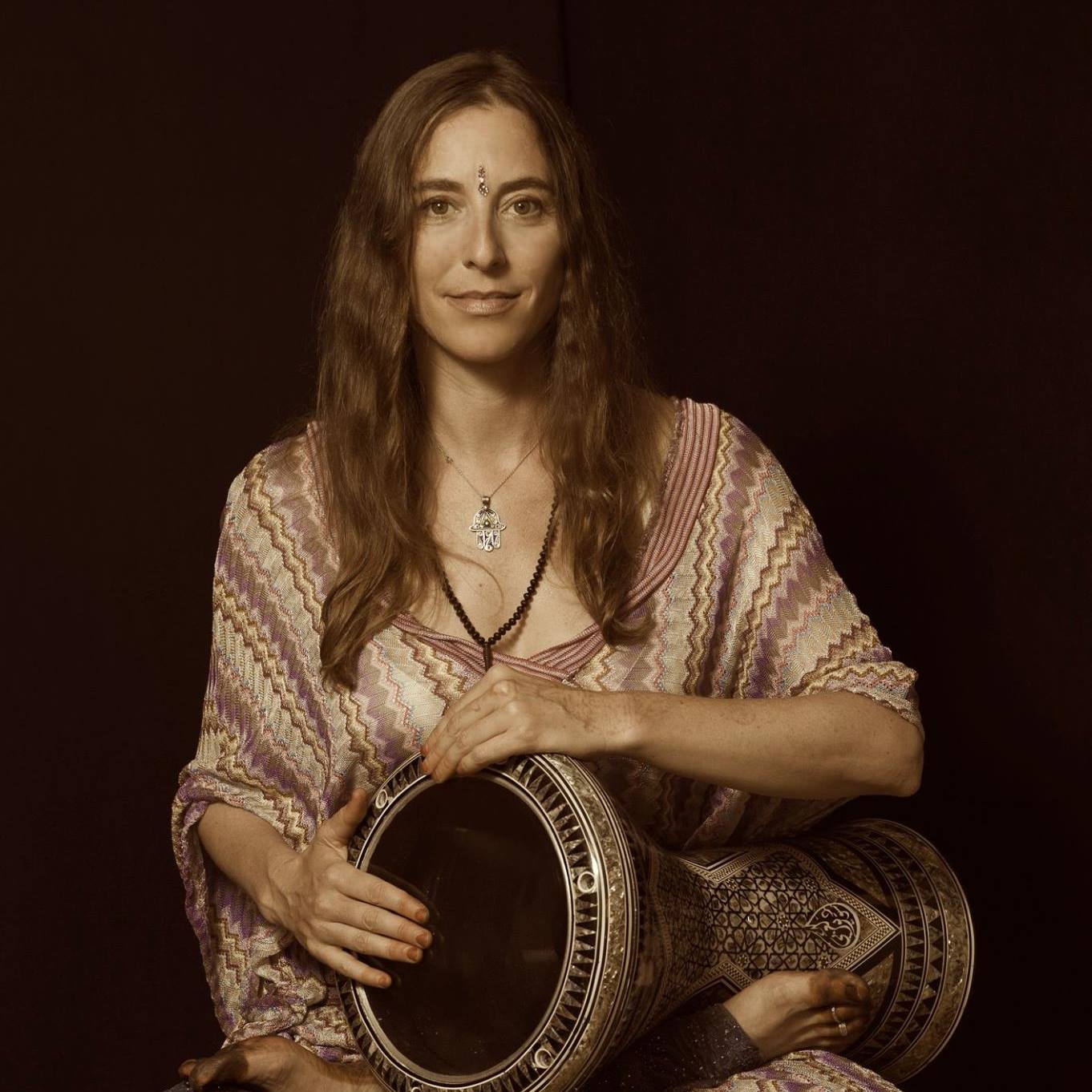 Raquy Danziger is an internationally acclaimed musician, artist, teacher and composer based in Jaffa. Considered to be one of the foremost experts and virtuosos on the oriental goblet drum known as the darbuka, Raquy is renowned for her electrifying performances. Through her concerts, compositions, and teaching methodology, Raquy has made a significant contribution toward elevating the darbuka from a humble folk drum to a shining solo instrument fit for a concert hall. Through her mission to introduce the darbuka to people all over the world, Raquy has inspired a new generation of players.  In addition to drumming, Raquy plays the mystical twelve-string King Kemenche Tarhu, and is a disciple of the Azeri kemenche master Imamyar Hasanov and Arslan Hazretti.
Raquy has released thirteen albums, five darbuka method books, and two volumes of her original compositions. Her educational offerings are available through her online darbuka school: Darbukaschool.com. More than two thousand students are currently enrolled in her courses. Raquy has performed, taught, and been a featured guest at festivals in Germany, Egypt, Poland, Japan,Russia, Canada, Ukraine, Mexico, Bosnia, India, USA, Italy, Uzbekistan, Israel, Spain, Greece and Turkey. When the world shut down in 2019 she immersed herself in the ancient art for of illumination painting and wrote a vegan cookbook. raquy.com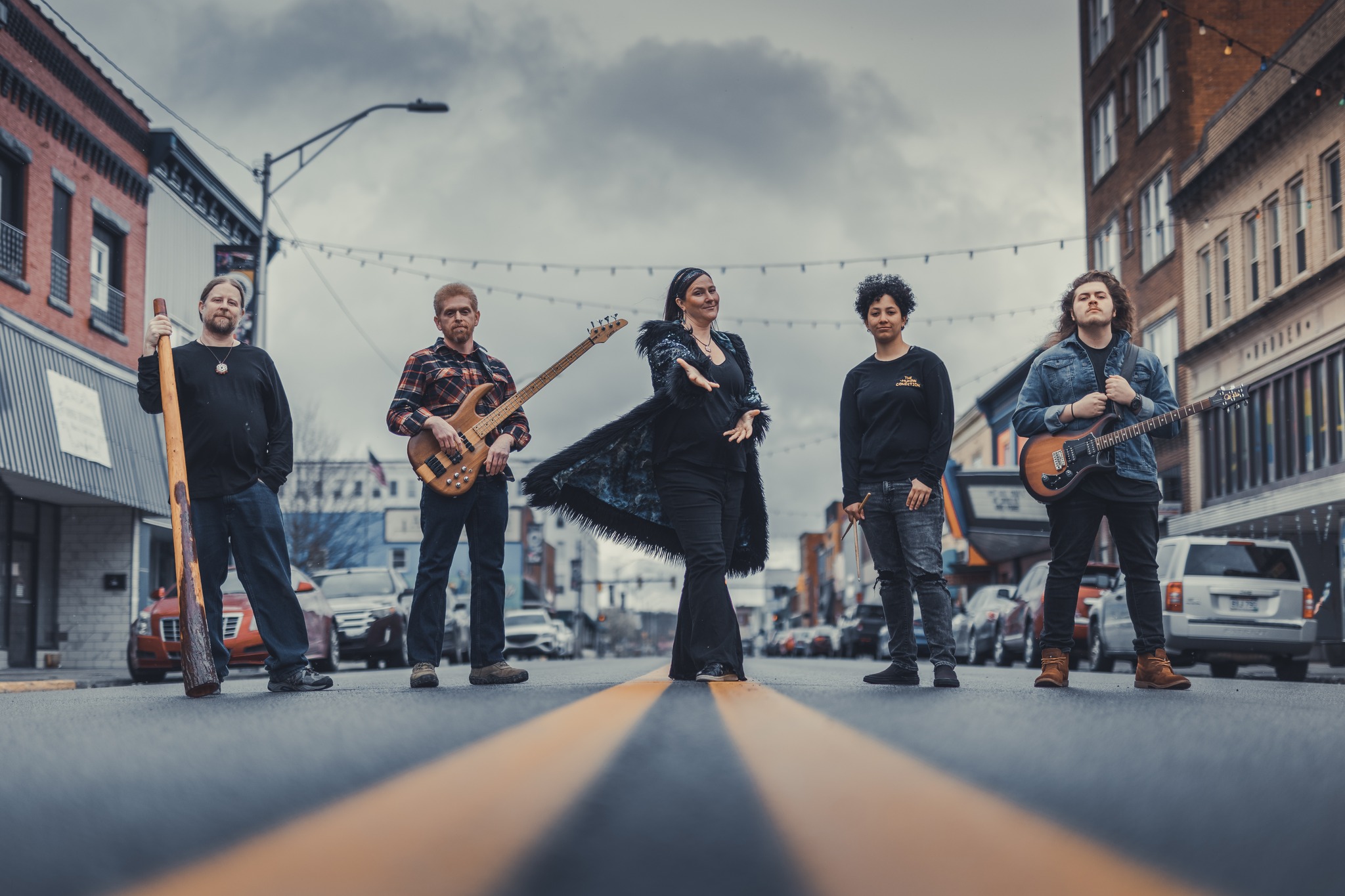 Option 22 
This infectious, eclectic Americana groove is led by powerful, yet blissfully soothing vocals dancing atop a smooth, soulful flow. Positive lyrics inspire unity and call for change. Based in Princeton, Lori McKinney (vocals, drums, spoken word) and Robert Blankenship (guitar, hand-drums, didgeridoo) have been writing & playing music together since 2004. Now infusing the mix are the highly skilled & ever-flowing bass lines of Brandon Dunn, the rock solid, hard hitting rhythms of Ary'an Graham (drums) and the soulful guitar stylings of Jacob Brooks (lead guitar). As a group, they understand the power of music to heal & transform, and they use their creative gifts to make a positive impact on the world around them. Robert & Lori live and work within a multi-purpose creative zone they created in downtown Princeton, The RiffRaff Arts Collective, which is revitalizing a one dark, depressed area with color and life. They also founded and run this festival. The other musicians orbit around the collective, bringing their talents and spirits around often, forming a sphere of creativity and good vibes. Option22.net
Mama & The Ruckus is led by the powerhouse vocals, of Melissa McKinney, "Mama." She writes songs about the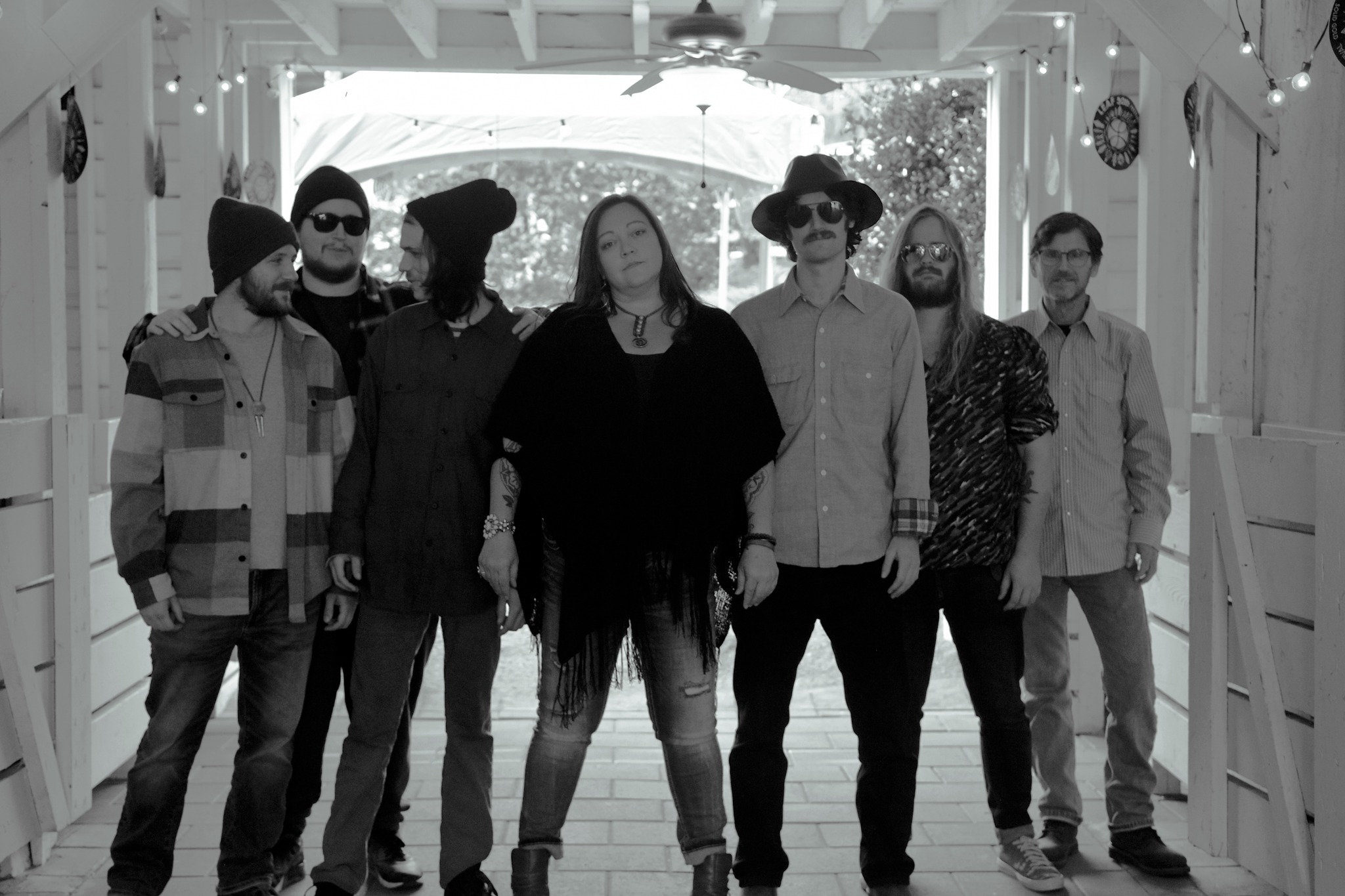 trauma and pain that every person inevitably experiences in their lives. She sings these songs as a cry for hope, healing, and inspiration to others and you hear that in every single note that the band plays and that she sings.  This intergenerational project is based out of Asheville, NC featuring original music inspired by blues and soul music. The mission of the band is to spread joy and ignite healing so we can better our communities and ultimately the world. Their newest single, Cross the Border is a call to action. It addresses the people who still hold beliefs and ideals that are dangerous to mankind and to people who have been and continue to be oppressed. melissamckinneymusic.com/mama-and-the-ruckus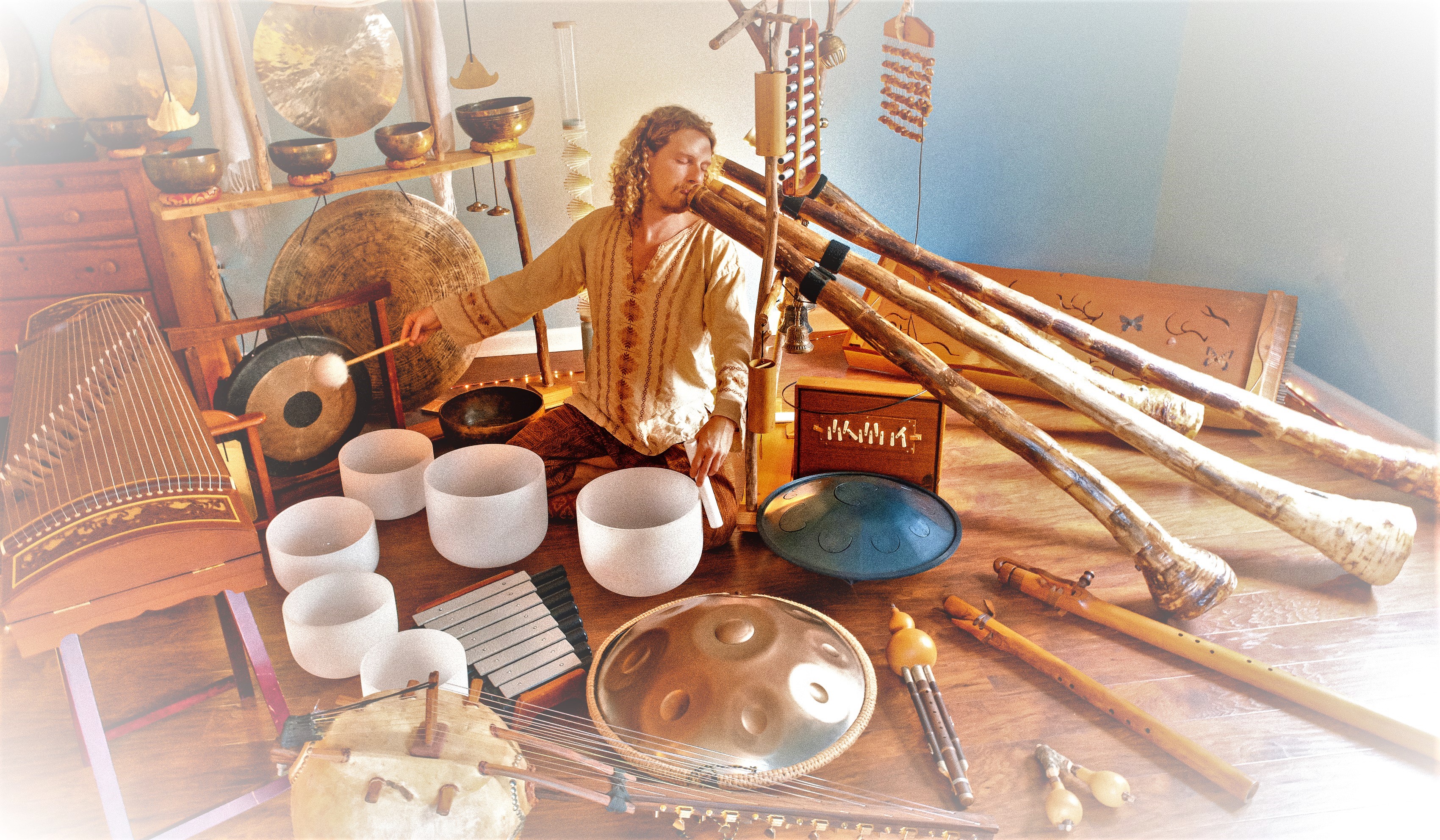 Kennedy OneSelf is a meditation enthusiast, instrument maker and sound artist whose intention is to facilitate sonic experiences that bring tranquility. He offers sound journeys in drug addiction clinics, mental illness programs, churches, teen trauma programs, on tour around the country, at yoga studios, festivals, public events, resonant domes, retreats, ecstatic dance, etc. as well as hosting Didgeridoo Immersion Retreats and Sound Healing Apprenticeship Immersions. He has crafted well over 200 didgeridoos and 14 Unity Harp Monochords. He has devoted over a decade to exploring how different sound frequencies affect the experience of the listener. soulmedicinevibrations.com
Chilltonic is a three-piece Alternative Soul band hailing from the mountains of Asheville, North Carolina. Founding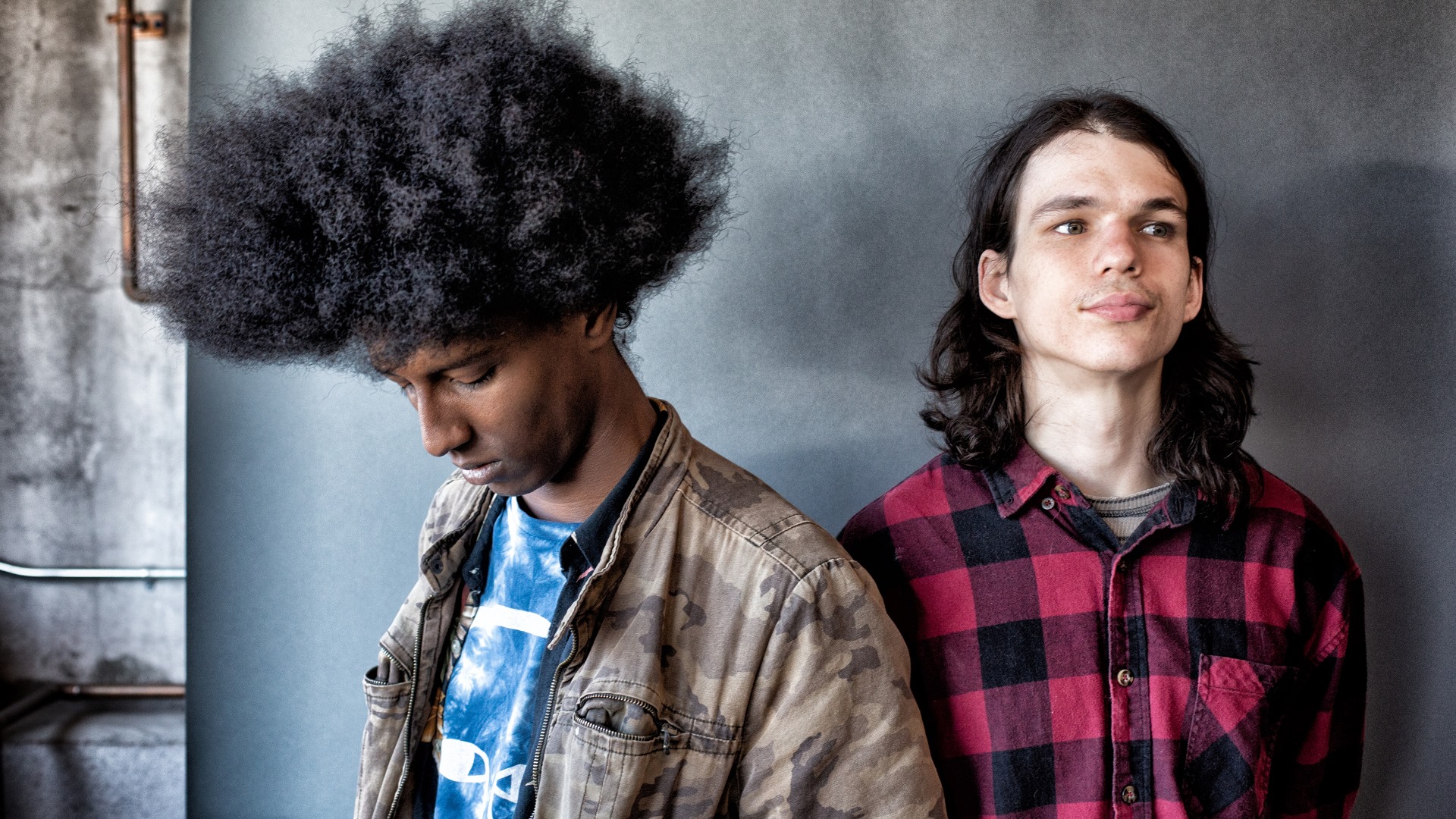 members Teso McDonald, Michael Dunham, and Dempsey Jones met on the streets of downtown in the summer of 2016. Since then, the band has continued to fuse their individual styles to create their ever-evolving sound. Their nostalgic and haunting melodies are accompanied by calming and laid back grooves. facebook.com/chilltonicmusic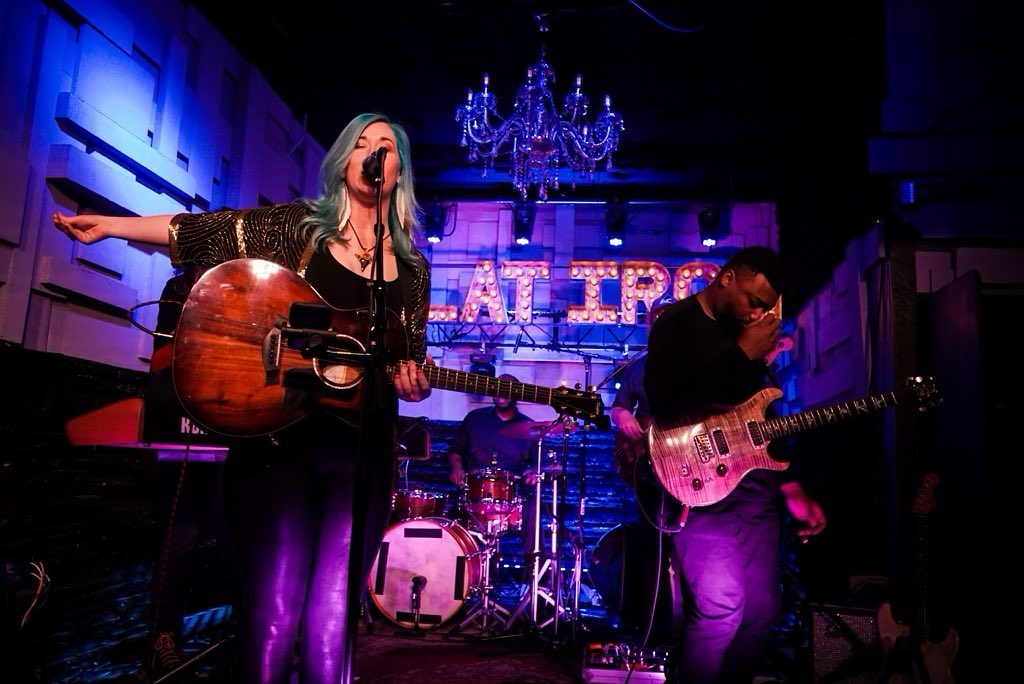 Rebekah Todd is a force to be reckoned with! Pulling from a wide range of influences from Hiatus Kaiyote to Tedeschi Trucks Band, Todd focuses on the art of expression, above all else. With 3 releases under her belt; an EP, two LP's with a third full length album "Realign" set for a Fall 2022 release, she has received countless awards and recognitions including 2013 Carolina Music Awards "Best Female Musician," 2016 winner of Floyd Fest "On The Rise" Competition, 2017 Wilma Magazine's "Woman to Watch," 2018 Encore Magazine's "Best Female Musician" and much more. The band is adored at festivals and Rebekah is known for exhilarating performances with acts such as Keller Williams, Big Something, Vince Herman, Andy Frasco, Yo Mama's Big Fat Booty Band, The Fritz and has been billed alongside acts such as Karl Denson, Mavis Staples, Dr Dog, Dumpstaphunk, Artimus Pyle, Shovels & Rope, Hiss Golden Messenger, Citizen Cope, Sarah Shook & the Disarmers and Rusted Root. In addition to having her own podcast (Rebekah Toddcast), she has been featured on Michael Franti's podcast "Stay Human." Keep your eyes peeled for this rising star, as she aims towards the sky with no limits!  Rebekahtodd.com
Adama Dembele is a master djembefola (djembe player) from the Ivory Coast, West Africa. Born into a family of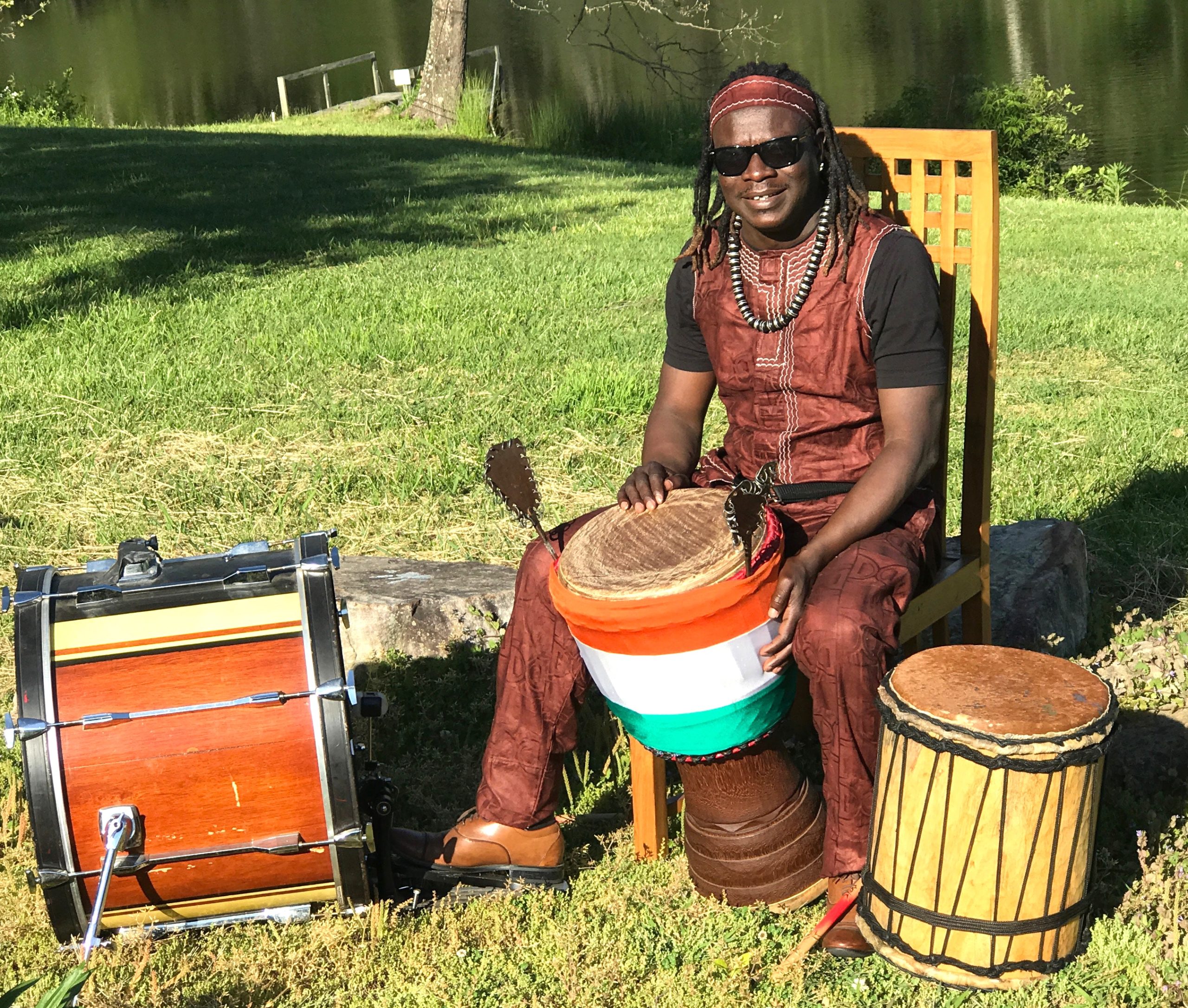 musicians, he has toured several continents with various major acts such as Oumou Sangare, Salif Keita, Affou Keita, Sogona Djata, and many others. Adama has played in several drum and dance companies such as Yelembad'abidjan, Ensemble Koteba, Congoba, and many more. In 2002, in collaboration with Siriki Sanogo, Adama founded Djembeso CI Drum and Dance Ensemble. "Djembeso" in the West African dialect Bambara means "the house of djembe." Adama chose that name because his family has been playing the djembe for 33 generations and his native home was known as the house where the djembe is played. In 2005, Adama moved to the U.S. to perform and teach the sacred art of West African drumming. Since then he has played in major cities all over the United States. Currently, Adama resides in Asheville, NC, where he frequently performs and teaches authentic rhythms from Ivory Coast, Mali, and Guinea, West Africa. theleaf.org/product/west-african-drumming
Fred Nez-Keams 
As a full blooded Navajo born for the Red Running Into The Water Clan (Tachii'nii) and Water Edge Clan (Tab'aaha') Fred Nez-Keams shares himself and his culture with every song and flute he crafts. He is a musician, Flute Maker and organizer of the Native Flute Gathering held every May in Harrodsburg, KY. Although he was born and raised in a border town between Arizona and New Mexico on the Navajo Nation, he is very pleased to have called Kentucky home for the past 16 years. The flute has taken him across America and his flutes are in collections across the world. He carries that culture with him in everything he does.