Dixon's Violin  
Visionary Violin/Modern Classical 
The world's premier visionary violinist, Dixon's life mission is to inspire people - and he has done so across North America, including giving four TED talks/performances, over ten years at Burning Man and Electric Forest, plus radio, TV, and film appearances. A former technology leader and symphony violinist, Dixon walked away from a distinguished career to follow his dream full-time, and invented a whole new music genre. Dixon now improvises on a 5-string electric violin with a looping system he developed to create an all-live one-man symphony, guided by his remarkable personal story of life transformation. dixonsviolin.com
Jonathan Scales Fourchestra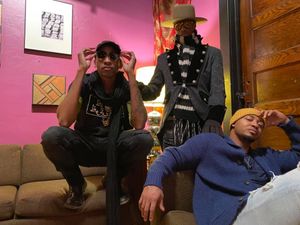 World/Jazz/Funk/Modern Classical Fusion  
Jonathan Scales is one of the most innovative steel pannists on the planet, redefining & challenging traditional expectations of the steel drum. He radically expands the sonic palette of an instrument often associated with cruise ships and tropical resorts to mimic the role of horns, piano, vibraphone or marimba with his stunning, virtuosic technique. His Fourchestra has had a fluid lineup of all-star musicians, such as bassist MonoNeon (Prince, Ghost Note), drummer Robert "Sput" Searight (Snarky Puppy, Snoop Dogg), percussionist Weedie Braimah (Trombone Shorty, Nth Power), and a number of other marquee-value players. He's toured the North America, Europe, Japan, Central America and The Caribbean, and represented the US through the Department of State as a musical ambassador in a tour of China, Taiwan, Hong Kong and Indonesia. jonscales.com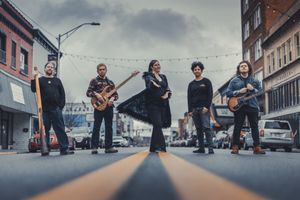 Option 22  
Eclectic, Soul-Driven Americana 
This infectious, eclectic Americana groove is led by powerful, yet blissfully soothing vocals dancing atop a smooth, soulful flow. Positive lyrics inspire unity and call for change. Based in Princeton, Lori McKinney (vocals, drums, spoken word) and Robert Blankenship (guitar, hand-drums, didgeridoo) have been writing & playing music together since 2004. Now infusing the mix are the highly skilled & ever-flowing bass lines of Brandon Dunn, the rock solid, hard hitting rhythms of Ary'an Graham (drums) and the soulful guitar stylings of Jacob Brooks (lead guitar). As a group, they understand the power of music to heal & transform, and they use their creative gifts to make a positive impact on the world around them. Robert & Lori live and work within a multi-purpose creative zone they created in downtown Princeton, The RiffRaff Arts Collective, which is revitalizing a one dark, depressed area with color and life. They also founded and run this festival. The other musicians orbit around the collective, bringing their talents and spirits around often, forming a sphere of creativity and good vibes. option22.net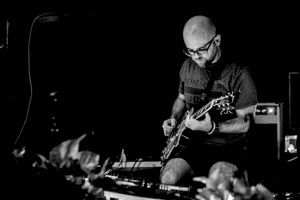 Infinite Third  
Cathartic Ambient Music 
St. Petersburg, FL-based Billy Mays III chose his moniker, Infinite Third, to represent an inner duality. 'Infinite' being the part that's connected to greater consciousness. 'Third' representing the human element. It follows that his endless layers of ethereal guitar, primal beats, and pulsing drones act as conduit for something greater than the sum of their parts. Songs are often improvised journeys through undefined scales, structured and concise, but with room for random moments of openness – the perfect gateway into experimental music. He's implemented exploratory streaming live sessions and performances in non-traditional venues with his Ambient Installation Series. He won two "Best of the Bay" awards from Creative Loading's reader's poll - Best Local Experimental Act & Best Local Instrumentalist. Mays' interactive looping project Mouth Council was chosen by Shure Microphones for an international marketing campaign.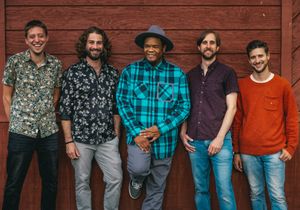 The Fritz  
Funk/Soul/Rock
The Fritz is a soul-driven funk band hailing from Asheville, NC. The group's aggressive approach to funk, soul, and rock creates a sound that is uniquely their own. Their high-energy, danceable songs provide a platform for each member to shine. With powerful vocals, climactic solos, and tight grooves, The Fritz has built a devoted following and is captivating audiences everywhere. The newest lineup features Datrian Johnson on lead vocals, who has propelled the group to new heights. Many may know Datrian from his work with legendary organist John Medeski's Saint Disruption. Datrian is a force, and the immediate chemistry with songwriter/music director/guitarist Jamie Hendrickson and drummer Michael Tillis is clear. The group also welcomes funk machine Thomson Knowles, as well as long-time Fritz collaborator, Matt Schueler. The band is currently in the process of recording their 3rd full length album.  thefritzmusic.com
Holy River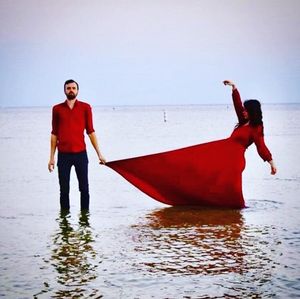 Experimental/Earth Folk 
Laney Sullivan and Jameson Price make up the world fusion folk band Lobo Marino. They are also the founders of the Earth Folk Collective and Fonticello Food Forest Project in Richmond, Virginia. Deeply dedicated to environmental and social justice, when traveling they carry in the music a message of humanity's need for reconnection with the earth. While at home they spend time community organizing and running their homestead and donation based education center The Earth Folk Collective. They have traveled around the country extensively sharing their music at festivals, schools, yoga centers and healing retreats.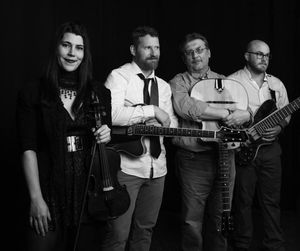 Minor Swing  
Gypsy jazz/instrumental/world folk/jazz/classical 
Gypsy jazz from the heart of West Virginia's capitol city of Charleston, featuring the incredible talents of Alasha Al-Qudwah on Violin, Ray Singleton and Kevin Arbogast on Petite Bouche Guitar and Grant Jacobs on Upright and Electric Bass.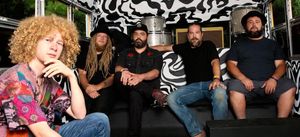 Isaac Hadden Project  
Jazz-infused improvisational funk-rock from Asheville, NC. Voted Best of the Blue Ridge 2022! 
Isaac Hadden is a young, genre-smashing guitarist and vocalist from Southwest, VA, currently based in Asheville, NC. He is gaining attention for his passion and talent, and building a supportive fanbase in the United States and abroad. He has played alongside some of the hottest acts on the music festival circuit and performed supporting sets for a growing list of legendary guitarists. He fronts the Isaac Hadden Project, an improvisational jazz-infused funk-rock group comprised of seasoned professionals from Southwest, VA as well as Isaac Hadden Organ trio, an unconventional jazz-funk group that features powerhouse musicians from western NC. He also performs regular solo acoustic shows, making use of live looping and a unique approach to the acoustic guitar. With over a decade of musical experience, his fresh, high-energy performances routinely leave audiences clamoring for more. facebook.com/ilhadden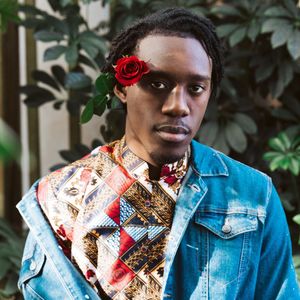 Shelem  
Isaac Shelem Fadiga, known by his mononym Shelem (pronounced shuh-lem) is a 25-year-old hip-hop artist and producer. His goal is to bring levity and fun into the lives of his audience. Born in Silver Spring, MD to parents from the Ivory Coast in West Africa, he began producing, writing, and recording his own songs at age 14. After graduating from Marshall University in Huntington, WV with a degree in Civil Engineering in '18, he moved to Charleston, WV to begin his engineering career as he developed a plan to launch his music career. Shelem's debut album, The Jaunts, was released in Sept, '18. In 2019, he launched his "Delivery Man" campaign. For a month, he personally delivered all merchandise orders within a 100-mile radius of Charleston. He later released a series of 25 one-minute freestyles on social media titled Lemme Rap. In April '20, Shelem released his sophomore album titled UhhYup! The Mixtape with a social media "takeover" where he recorded and distributed dozens clips for fans to post on their stories as if he had hacked their accounts. That summer, Shelem issued a social media challenge in which he used fan-submitted words and phrases to craft the lyrics and instrumental of a song. Now his most notable release, "Butter" has amassed over 25K streams across all platforms. In '21, Shelem released his next project UhhYup! Bingo with each song released individually. In summer '21, Shelem played a wide array of local festivals including FestivALL, Huntington Music & Arts Festival, and Live On The Levee. In July '21, Shelem was featured on NPR Music's Slingshot Series and released his latest single Suga Wata. He wrapped up '21 with a Christmas EP and a performance at the Clay Center's Sound Checks Not So Silent Night. For '22, Shelem's focus is recording new music as he continues to perform and expand his brand nationally. shelem304.com